PETALING JAYA: Companies around the globe are using the Covid-19 pandemic crisis to delay paying their agencies, according to VoxComm.
"It is directly at odds with their avowed policy of corporate social responsibility (CSR).
"Agencies are de facto being asked to act as banks for bigger client companies.
"These companies bully agencies into longer payment terms or just flagrantly flout contractual payment terms. The unintended consequences mean agencies in-turn struggle to meet payroll, often 75% of their costs, " it noted.
This has resulted in delaying payments to their freelancers and subcontractors who have been hired to work directly for these clients.
These are often niche and diverse community-based media owners as well as voice over artists, photographers, illustrators etc, it said.
VoxComm is the new global voice for agencies, championing the value that agencies bring to their clients as turbo boosters for growth.
Research shows that if employees think their company is using CSR initiatives instrumentally, ie trying to engage in prosocial activities only to benefit from it, then they'll react negatively and put in less effort.
In other words, while these initiatives would benefit society, they would backfire for companies if people think they're being used for the wrong reasons, it added.
The Association of Accredited Advertising Agents Malaysia (4As) CEO Khairudin Rahim (pic) told StarBiz he believes it is a betrayal of the partnership for any advertiser to use the Covid-19 situation as a convenient excuse to delay payment or extend contracted payment terms towards their advertising agencies.
"No advertiser should expect it's agencies to bankroll it's business.
"The same principle applies for agencies and their inter connected eco system of suppliers, film production companies and other freelance specialists.
"Please seek mutually acceptable ways to overcome the cash flow challenges by collaboration and mutual respect.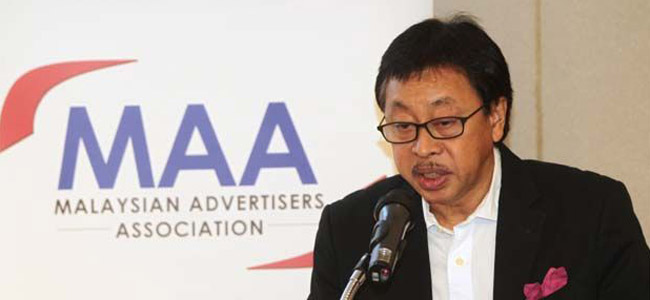 "Everyone of us in marketing communications more than ever, needs each other's unique skill sets and talent to help boost the Malaysian economy, " he noted.
Meanwhile, Malaysian Advertisers Association (MAA) president Mohamad Kadri Mohamed Taib (pic above), in supporting VoxComm's views, said: "We have sent a note to all our members urging them to follow their agreed payment terms with their respective advertising agencies.
"Ad agencies play a vital role in our business, especially in this challenging business environment brought on by a global pandemic as we need their specialised services even more." — By Daljit Dhesi
Originally posted on The Star Online