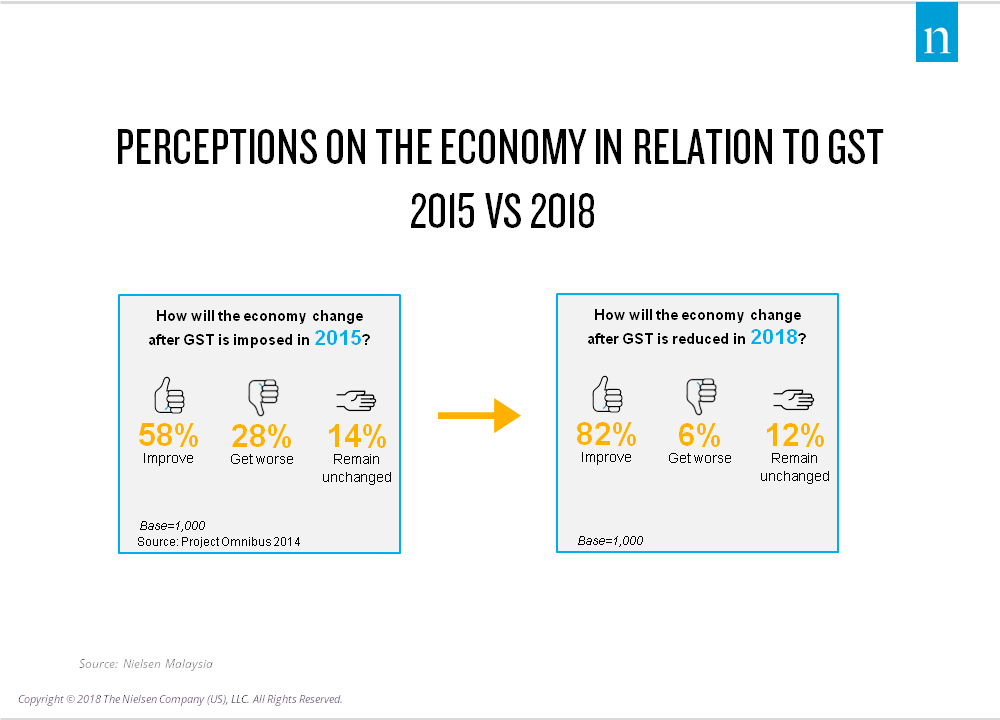 RECENT GOVERNMENT INITIATIVES SEEN AS GOOD FOR CONSUMERS
It has been just over a month since the 14th General Election, and since that time the government has announced a number of key initiatives, ranging from the reduction of GST from 6% to 0%, the fixing of fuel prices to a review of highway toll prices.
We at Nielsen wanted to find out how these announcements have impacted consumer outlook on the economy and spending intentions. So we conducted a survey comprising a nationally representative sample of consumers aged 18-64 years old, from across Malaysia.
Here's what they had to say:
57% think prices of goods will reduce following GST reduction
82% confident that the economy will improve following the reduction of GST
77% view fixed fuel prices as good for consumers
Consumers showed intention to spend more on categories such as apparel & clothes, perishable food, holidays & vacations and property
Source: Nielsen