Malaysia ADEX commentary and forecast
Malaysia Adex experienced slight decrease of -3.7% YTD May comparing previous same period. Digital, OOH and cinema are the medium that show positive growth. Reason of negative growth for this period mainly driven by the General Election of the same period in year 2018.
YTD May 2019 ADEX Report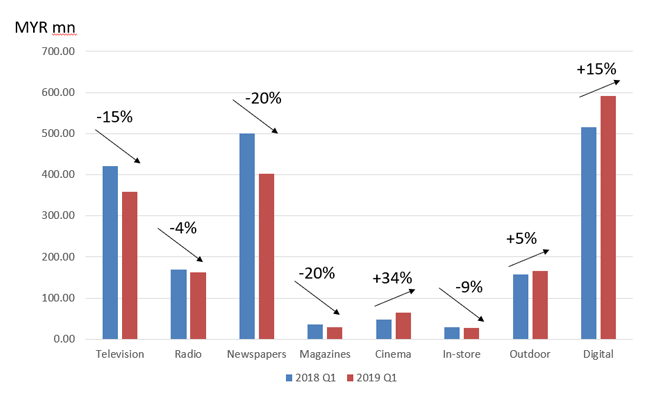 2019 YTD May ADEX Provisional: MYR 1.81Bn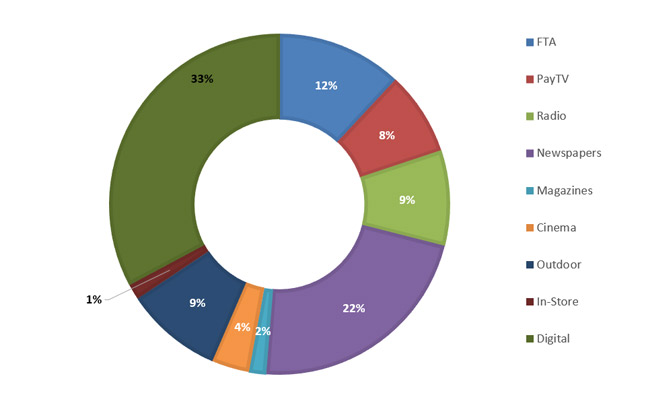 2018 YTD May ADEX Provisional: MYR 1.88Bn

Multi-Year Trend Chart
Although Malaysia Adex experienced negative growth during first 5 months of 2019, it is expected that Adex will go strong for the remaining months and to achieve a positive 2% growth comparing annually. This means that Adex will bounce back slightly after 5th year consecutive negative growth.
Newspaper adex is expected to continue having negative growth due to decline in readership. Radio adex is expected to have positive growth with the innovation from media vendors.
Source from: GroupM